Tourist Information
Tourist Information Centres
Our Tourist Information Centres can provide customised itineraries of Co. Meath to suit your interests and needs. We provide information on entertainment and leisure activities such as historical and archaeological sites, Meath restaurants, nightlife and entertainment, sporting and leisure activities. We can also reserve accommodation at approved facilities throughout Ireland.
---

Trim Tourist Office
Trim Visitor Centre, Tourist Office & Coffee Shop
Town Hall,
Castle Street
Tel: 046 943 7227
Fax: 046 943 8053
Email: trimvisitorcenter@eircom.net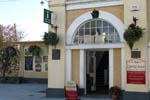 Beside Trim Castle, Trim Visitor Centre is located. Here is the 'Power & Glory' Multimedia exhibition painting a vivid picture of the historical background of the magnificent medieval ruins of Trim. The audio visual is available in English, French, Italian and German and is suitable for all ages.
The visitor centre offers a wide range of books, gifts, accommodation and tourist guides as well as quality craftwork from Meath and Ireland. The Coffee Shop 'The Ramparts' offers fresh home cooked food and serves lunch, home baking and speciality teas/ coffees and food 7 days.
Trim Visitor Centre – Ramparts Coffee Shop
Bowl of delicious home made soup with a sandwich of your choice with 2 fillings only 5 euro
Audio Visual: The Power & The Glory
Admission: Adult: 3.20; OAP: 2.20; Student 1.90; Child 1.50
Group rate: Adult: 2.20; OAP 1.90; Student 1.90; Child 1.50
Opening times: Monday to Saturday: 9.30-5.30 Last show 4.30
Sunday & Bank Holiday 1.00-5.00 (seasonal) Last show 4.00
Open during lunch
Audio Visual available and booking is advisable for groups


---
Oldcastle Kraft Kaffee and Tourist Point
No. 1 Ardfrail Court, Millbrook Road, Oldcastle, Co. Meath
Tel: +353 (0) 49 8542645
Tourist Information Point/ Craft Shop stocking all Irish Made Gifts. Coffee dock with speciality coffees.

---

Solstice Arts Centre
Tourist information, Arts Centre and Theatre
Railway Street, Navan, Co. Meath, Ireland
Tel: +353 (0)46 909 2300
Fax: +353 (0)46 909 2305
Email: touristinfo@solsticeartscentre.ie
http://www.solsticeartscentre.com

---
Kells Tourist Office
Kells Tourist Information Point,
Kells Civic Offices
Headfort Place
Kells,
Co. Meath
(located opposite the Church and beside the Headfort Arms Hotel)
Email: kellstouristoffice@meathcoco.ie
Tel: +353 (0) 46 9248856
A warm welcome awaits visitors to the Kells Tourist Office where a copy of the world famous 9th century illuminated manuscript The Book of Kells is on display. An audio/visual DVD on Monastic Kells is also available. Group viewing of the DVD by appointment.
Along with information on Monastic Kells and its wider environs, Kells Tourist Office is pleased to offer tourists a wide variety of information on Kells, the County of Meath and the wider Boyne Valley region.
The Office is open Monday to Friday 9.30am to 5.00pm (closed for lunch 1pm – 2pm) and is fully accessible to wheelchair users. Guided Tours available by prior arrangement.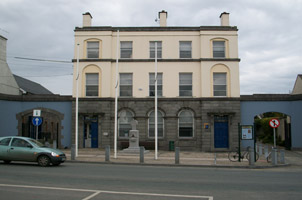 ---
Slane Tourist Information Centre

THE HUB
2 Main Street
Slane
Co.Meath
Tel: 041 9824000
Email: slaneforummail@gmail.com
Website: www.slaneireland.com (this website will soon change to visitslane.ie)
Expect a very warm welcome in this lovely office called The Hub. This visitor centre offers a wide variety of information and services to the public including a wonderful display of Art & Crafts from Slane Craft Collective.
This tourist office is an ideal place to discover and receive lots of information regarding Ireland's Heritage and Culture due to Slane being situated in a prime location to visit many Heritage sites throughout the Boyne Valley and Co.Meath including Newgrange, The Hill of Slane, Slane Castle, Francis Ledwidge Musuem, The National War Museum and The Battle of the Boyne Visitor Centre, just to name a few!
Open seven days: Mon - Sat: 9.30am to 5pm, Sundays 12 -4pm.