Trim Historic Trail
This fantastic town trail breathes life into the historical significance of Trim!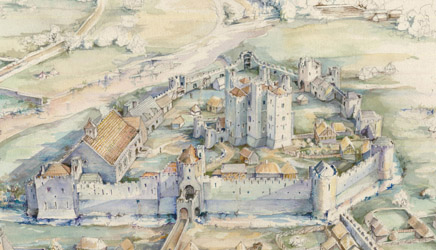 Start at the Visitor Centre and follow the historical signs to learn about Trim town, its history, prominent people & places. Weaving around the streets of the medieval town you will see the sites of the old town gates, he remains of the old leper hospital, view the womb of the Tomb of the Jealous Man and Woman and hear your voice return at the Echo Gate.

The walk takes approximately 60 minutes and profiles the following 22 historical points:

1. Trim Visitor Centre 2. St. Patrick's Church 3. Wellington Monument 4. Dublin Gate 5. Trim Castle 6. Maudlin's Cemetry 7. Echo Gate 8. Priory of St. John The Baptist 9. Tomb of the Jealous Man & Woman 10. Newtown Cathedral 11. Victorine Friary 12. Newtown Church 13. Navan Gate 14. Athboy Gate 15. St. Patrick's Cathedral 16. The Old Gaol 17. St. Mary's Abbey 18. Yellow Steeple 19. Sheepgate 20. The Cannon 21. Courthouse 22. Trim Visitor Centre
There are guided tours available with Trim Historical Walking Tours.
Download map of the Trim Historic Trail as a pdf here:
Trim Historic Trail Map pdf, 155kb