Invest in Meath
Invest in Meath Promotional Video
Meath County Council welcomes the launch of their new promotional video for Meath which captures the unique selling points outlining why Meath is an excellent place to live, work, do business and visit. This video forms part of the marketing actions as set out in the Economic Development Strategy 2014-2022.
"Whatever your business...Make it Meath"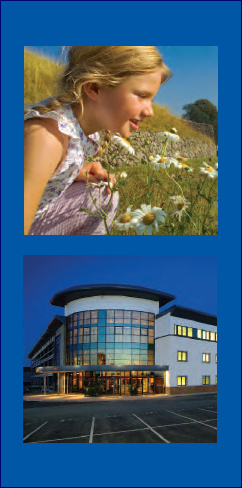 Why invest in Meath?
Meath is simply the perfect location for your business and family.
With a range of superb business locations, excellent transport infrastructure and telecommunications, a highly skilled workforce, a competitive cost base and a range of support services, Meath is the premier location for business investment in the country.
Living in Meath also makes good financial sense. Whether you intend to build, purchase or rent, you'll get excellent value for money. And of course there is Ireland's corporate tax rate of 12.5%
The advantages to locating in Meath are:
• Ireland's competitive Corporate Tax Rate of 12.5%
• Many excellent commercial motorway locations
• Easy access to Dublin Airport, Dublin and Drogheda ports
• Premier quality workspace and offices ready to go
• High speed broadband networks
• Excellent language and business skills locally
• Young, well educated and highly motivated workforce
• Lower Housing costs (30% on purchasing and 47% on renting)
• Great quality of life and a good work/life balance
Corporate Venues and Activities
Whatever your Business ......... Make it Meath
You will find other related video promoting the county on http://meath.ie/Business/RelatedVideos/